We are on hold here at the Gran Canaria, Vargas, PWA Wave Grand Prix 2002. Southerly winds made for offshore and flat conditions at the contest venue today. The locals are predicting however that the wind should switch round to the normal direction before weekend.
The draw for the men's and women's single eliminations has produced some interesting encounters. Young Aussie newcomer to the PWA tour Ty Bodycoat (Starboard) will face local hotshot Jonas Ceballos (Proof Gaastra). Ty's travelling partner Luke Walmsley (Starboard) will face another Gran Canarian local Orjan Jensen (Proof, North). Ty and Luke who carry the reputation as two of the hottest sailors from Western Australian wave have been given PWA wildcards here in Vargas.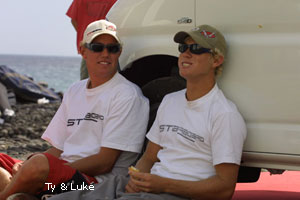 Ty Bodycoat (Starboard)
"I just hope we get some good conditions…that's all I hope. I have got E-40 in the draw, I don't know who he is! I guess I am here to try and make a name for myself. I am loving it over here so far!"
Luke Walmsley (Starboard)
"Somebody obviously rates us because we have made it all the way over here and gained entry into the competition. Scott McKercher has helped us heaps in getting ready for the event. I can't wait to compete, it should be good fun"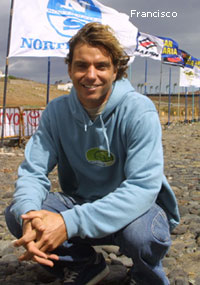 Argentinean wave guru Francisco Goya (Fanatic, Arrows) will face Martin Van Geenhoven of Canada. Goya, who won the overall wave title two years ago, is one of the favourite sailors amongst the local crowds here in Gran Canaria.
Francisco Goya (Fanatic, Arrows)
"Bjorn is one of the main guys that I am watching out for here in Vargas. Jason Polakow is also sailing well…also Jonas Ceballos, Marcos Perez and Vidar. I just wanna have fun and go for it"
Peter Volwater (F2, Arrows) is also rated as one of the strongest sailors in port tack conditions on the world tour. Volwater took third place here in Vargas last year after defeating Hawaiian sailor Josh Angulo in the losers final.
Peter Volwater
"I am really fired up. I feel really fit and one hundred percent prepared and ready. All we have to wait for is the wind to swing round. I heard it will be good by Friday, by then I will be super psyched up to do a good job"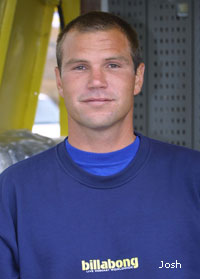 Josh Angulo
"I am ready. I think we will get some wind and waves sometime this week and I want to do well. Everybody is a danger at this stage in time. You have got the heavy hitters and the locals. Everybody is fired up and has been training hard. We all have good equipment…everybody is a threat, you just have to watch out for yourself and make sure you do the right thing!"
This afternoon few sailors managed to squeeze in a late session after hearing of wind and waves just up the coast from Vargas. Bjorn Dunkerbeck (Proof, Neil Pryde) Jason Polakow (JP, Neil Pryde) Scott Carvill (Naish boards, Naish sails) and Vidar Jensen (North) were amongst the lucky ones to unexpectedly discover a rare Gran Canaria down the line wave riding session.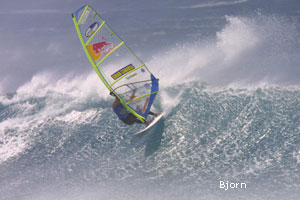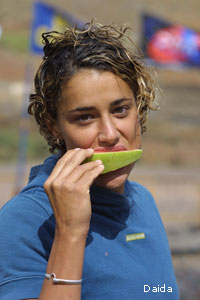 The forecast for tomorrow is already looking more promising and there is a strong possibility that official competition could be on the cards!