Janne Rauhansuu(FIN-24), Jesper Vesterstrom(DEN-111), Michael Polanowski(POL-16), and Sam Ireland(CAN KC-1) have joined forces to form 'Team Spirit'.
Travelling and training together in the true nature of a team, 'Team Spirit' will compete for top honors in the Formula Circuit Team ranking in 2002.
The chemistry includes the light wind mastery of Rauhansuu, and the superior speed and tactics of Vesterstrom, mixed with the blazing speed of youth 2001 World Champion Polanowski, and 3rd overall 2001 Euro Cup ranked Ireland.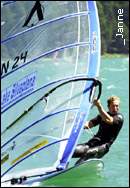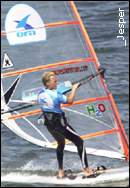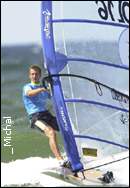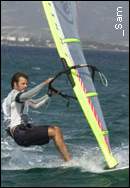 photos: namaxa.com